About
We live in an exciting time in human history — a time when the world has never been smaller, when we can drive, sail, or fly almost anywhere.  SPEED is the incredible story of our civilization's ceaseless desire to move – and the machines that take us farther, higher, and above all, faster. In this action-packed 4-part original docu-series, join host and engineering expert Sean Riley as he takes us across continents, into the skies, under the ocean and into space to showcase humanity's innate need for speed — for pleasure, for work, to explore, and to survive. SPEED transports us to some of history's greatest transportation breakthroughs, pilots the modern machines of today, and forecasts the mind-blowing game changers that await us in the decades to come. From the first cars to personal "velocopters"… from Polynesian outrigger canoes to luxury submarines… from the Saturn V rocket to solar sails — this is the story of how audacious innovators refused to take no for an answer.  They overcame impossible odds to create machines to whisk mankind into the future.
Copy Text
---
About the Host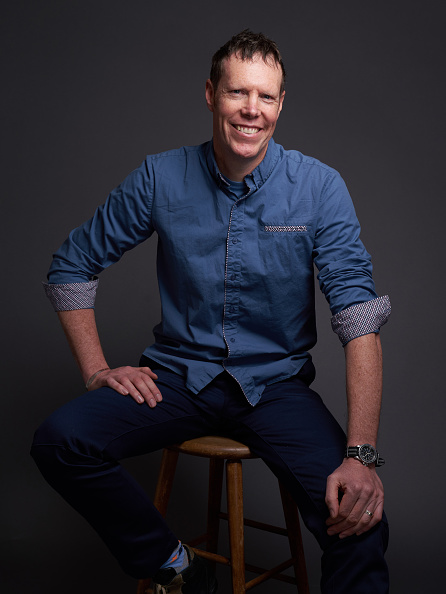 Sean Riley
Sean Riley is an engineer, rigger, designer, and a recognized expert in the field of suspended lifting. Through his company, Gravity Projects, he designs unique kinetic rigging solutions and solves complex force management problems for a diverse array of clients and industries. Flagship projects include ongoing design of one-of-a-kind circus systems for Cirque Mechanics, custom rigging systems installed on over 50 buildings, and the continuing construction of the 10,000 year clock of the Long Now Foundation.
Riley creates documentary television as a platform to teach and explain science and technology, and to empower viewers with a better understanding of the world around us. He hosted one of National Geographic Television's most successful series Worlds Toughest Fixes, where he travelled around the world for 4 seasons going inside some of the most daunting and dangerous repair jobs imaginable. As an artist and scenic designer, Riley has produced over 80 original designs for performances and galleries. His works often combine suspension, kinetic movement, and narrative sculpture and commonly explore the relationship of physics, architecture, and their influence on human perception.
Copy Text